When
July 04, 2021 at 8:00am
3 hrs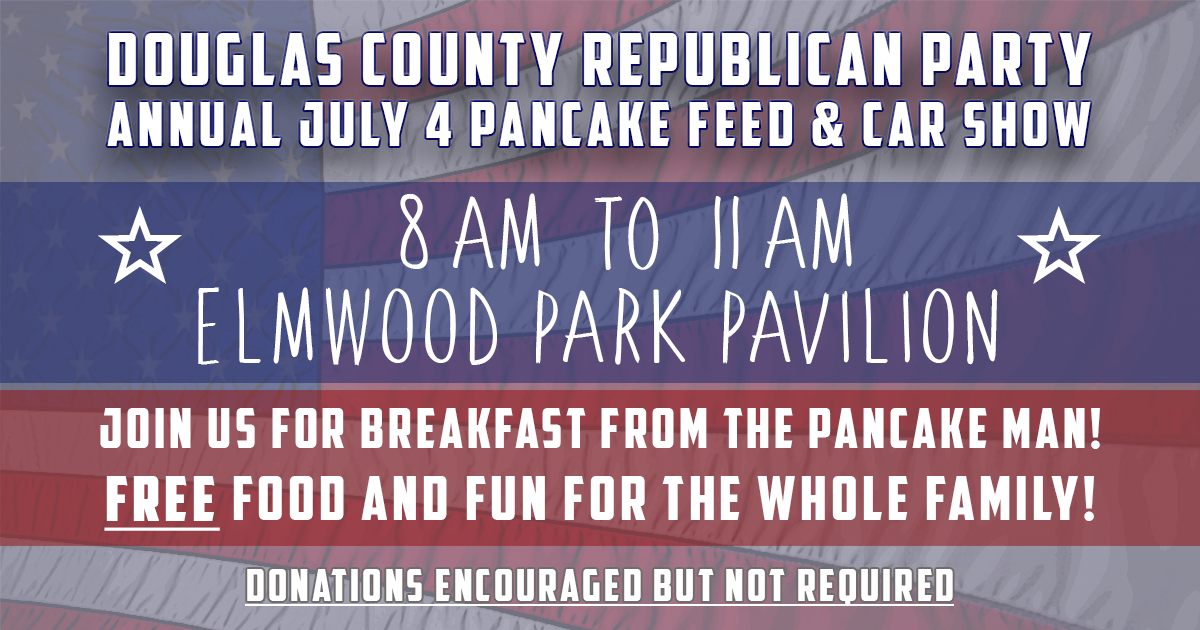 Please join us for the Douglas County Republican Party Annual July 4 Pancake Feed & Car Show featuring The Pancake Man. Come enjoy a great, free breakfast served by your elected officials and enjoy conversations with fellow conservatives. In coordination with the breakfast, we will also have raffle items and a car show. Make sure to bring your friends and family to celebrate our independence together. 
The event will be at the Elmwood Park Pavillion from 8AM to 11AM on Sunday. July 4.
Donations are encouraged for the event, but not required. If you would like to RSVP only, please email Chris Nelson at [email protected]
Please consider sponsoring the event. With your sponsorship we will be able to support our volunteer field program to help all Republican candidates in the 2022 election cycle. To make a contribution, please mail a check to the DCRP at P.O. Box 45913, Omaha, NE, 68145 or donate online here.
Sponsorship levels:
Stripes: $250
Stars $500
Freedom $1,000
Liberty $2,500